A touch of nepotism, perhaps?
I received a message from Joe today inviting me to join the This Is Sheffield team and all of a sudden my head filled with ideas (not necessarily good) of what I could write about that other people could find interesting.
Before we get to the interesting stuff I'll just give a quick introduction of myself:
My name is Ruari Hallam and I am Gee's little brother. We are very much alike so if you know him you'll have some idea of what I'm like. However, I am younger, fresher faced, fitter, faster, better looking… the list goes on. He has read a lot of books about stuff I've never even contemplated and has used the phrase "I've forgotten more than you know" so he would consider himself wiser than me (I wouldn't say 10 more years has made much difference though). Other than being Gee's brother, I am an Engineering student at the University of Sheffield. Also, I like to ride my bouncy bike, when I can afford to run it, and my Ragley mmmbop ba duba dop, ba du bop, ba duba dop…
I like Hobnobs, Milk Chocolate Hobnobs and Dark Chocolate Hobnobs. I don't believe in god, I don't eat meat or drink alcohol. I can often be found throwing shapes at The Tuesday Club but my music taste covers anything from soul and funk to hardcore punk to electo beats. Is that enough?
Here's a picture of me you may have seen before.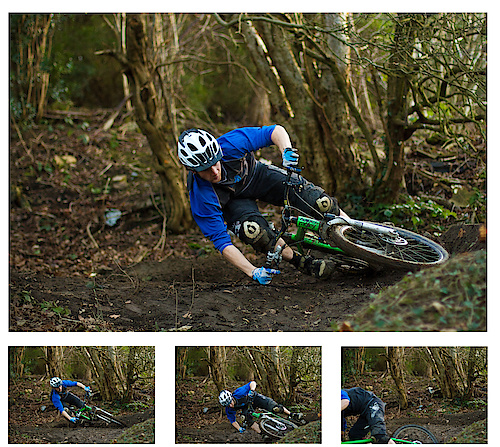 Here's one that shows that I can not only turn right.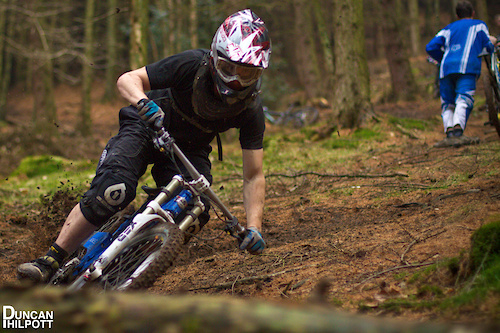 Right, onto some slightly more interesting content:
I've been studying at Sheff Uni since September '08. The main thing that brought me here was the huge amount of riding that'd be available on my doorstep. In the Crookes area of Sheffield you are 5 minutes ride from Bolehills BMX track (which has been newly resurfaced and the pump track updated thanks to the hard work from Malco, Dave Camus and many, many more people), another 10 minutes and you can be riding some challenging singletrack along the Rivelin valley. Or, if you've got the energy, you can explore the numerous crags and valleys that lie beyond Stanage.
Just yesterday, I decided to explore around the Derwent valleys and came across Cut Gate Path, one of the best descents in the Peak district! There are some epic views as you follow the numerous dams to their source, I'm sure the ride was 30 minutes longer than it should have been due to me stopping to take pictures. I'm certain that throughout my life I will continue to be mesmerised by the Peak District and I will discover many more epic riding spots in the years to come. Sheffield will always be my home!
Howden Clough, there's small dam that looks like it'd be nice to chill in on a hot day this summer. There's also an nice look descent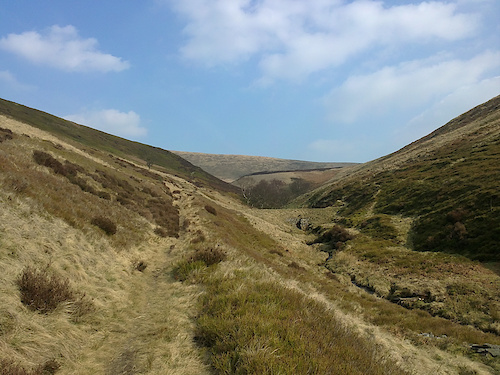 At the summit of somewhere, still not sure where to be honest…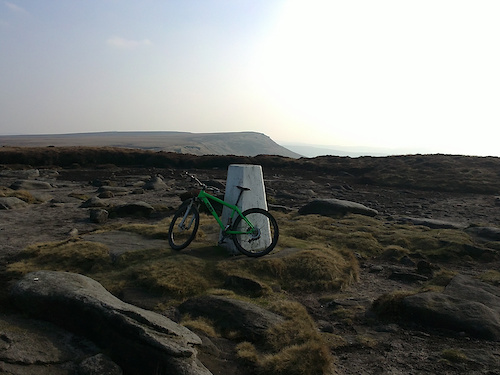 Chow for now.